If you are the victim of an accident resulting in paralysis, a lawyer may be able to assist you in recovering compensation for your losses.  The following considers the types of damages that you may be entitled to after an injury causing paralysis, either partial or complete:
Damages Recoverable in a Personal Injury Lawsuit
The state of California allows plaintiffs of personal injury lawsuits to seek damages for a number of losses when an accident results in paralysis.  The specific amount of damages that you will be able to recover will depend upon the extent of your losses and your degree of negligence.  In many cases, plaintiffs are able to recover the full value of damages suffered, including compensation for:
Pain and suffering. Pain, suffering, and mental or emotional anguish damages are noneconomic in value, making them harder to measure.  In cases where injuries are severe – such as in a claim involving paralysis – pain and suffering damages are often greater.  In medical malpractice lawsuits in California, the cap on noneconomic damages is $250,000.  (Noneconomic damages are also not permitted in car accident lawsuits for uninsured drivers, even when the other driver is completely at fault for the accident).
Medical bills. Medical bills are a type of economic damage in California, and are therefore not capped.  A plaintiff can file a claim to recover the full extent of his or her medical bills, both past and future.  The costs of in-home care or any other costs of future treatments or therapies may also be recouped.
Lost wages. In most cases, a serious accident that results in paralysis will also leave the victim unable to work and provide for him/herself and his/her family.  Like medical expenses, lost wages are recoverable for both past and future lost wages related to the injury, as are lost benefits.
Punitive Damages. Punitive damages are only awarded when the defendant acted with fraud, malice, or intent to cause the injuries.  If your accident was purposefully caused by another, you may be able to recover punitive damages.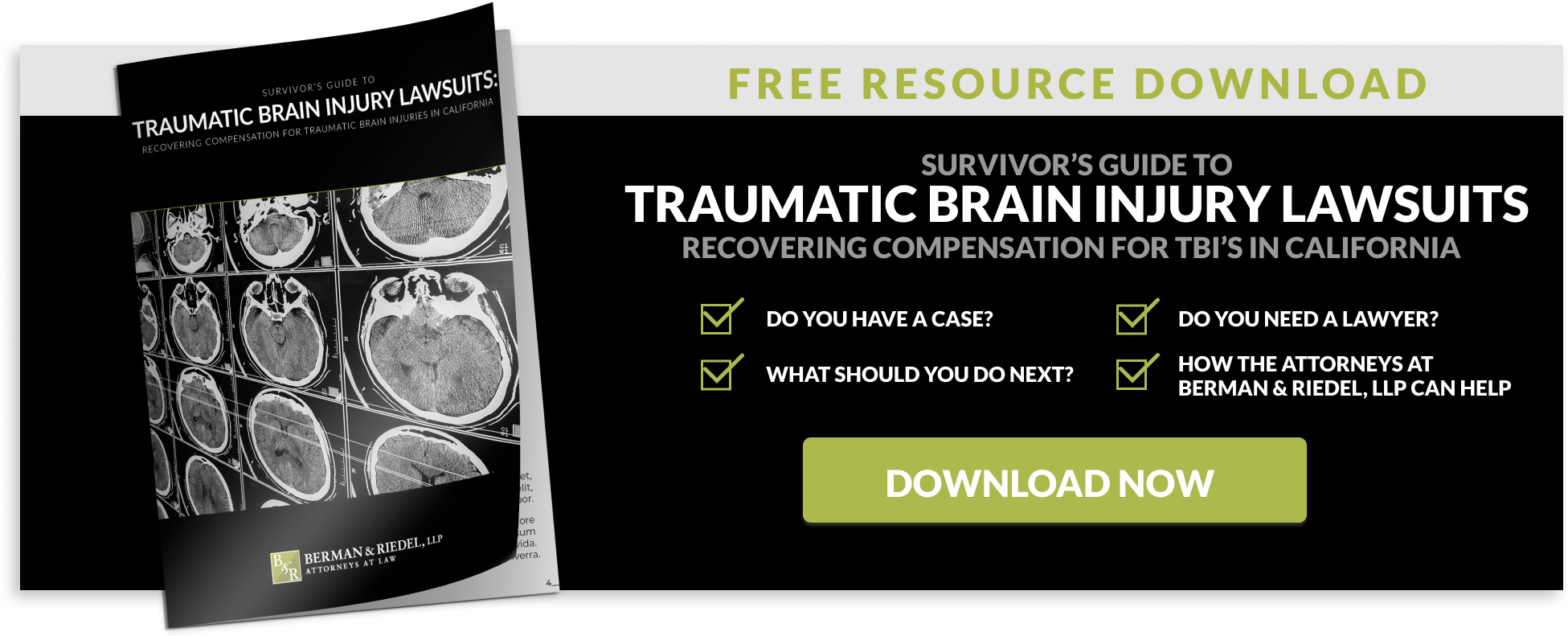 Who Is Liable for Paying for My Damages?
In a personal injury lawsuit, you will file a claim directly against the responsible party.  This may be the driver of a car, the manufacturer of a defective product, a property owner, or even the government.  In most cases, the insurance company of the party against whom you are filing suit will be responsible for paying for your damages.
Time Limits for Filing a Claim
Under California Code of Civil Procedure, you have two years' time from the date that your injury occurred to file your claim for civil damages.  If you do not file your claim within this time frame, you cannot recover compensation.
Contact a Personal Injury Attorney Serving San Diego
There is nothing worse than losing your ability to move and care for yourself.  If you are the victim of paralysis, consult with the experienced San Diego personal injury lawyers at Berman & Riedel, LLP today.  A case consultation is always free.  Contact us today to schedule your first appointment to learn more about how we can help you.