While most victims who are involved in a serious accident seek medical attention sometime following the accident due to complaints of generalized pain, pain is not an immediate sign of a traumatic brain injury.  Indeed, many who have later been diagnosed as having suffered a traumatic brain injury following a serious accident initially reported feeling "OK" following the accident.
A recent example of this medical phenomenon is actress Natasha Richardson, who suffered a what turned out to be a fatal head injury on Monday, March 16, 2009 after falling during a "beginners" ski lesson in Canada.  Following the fall incident, she showed no signs of having suffered a closed head injury, and seemingly "skied away" unscathed.  It was not until about an hour after the incident that she first experienced a headache, which then progressed to the point where it became severe and she was taken to a hospital.  It was hours after the accident when it was discovered that Richardson had indeed suffered a very serious sheering injury in the seemingly minor fall, which caused an internal bleed.  On Wednesday, March 18, 2009, Richardson died as a result of the closed head injury; had she received immediate evaluation and care following the incident, her death likely could have been prevented.
Speaking on the issue, James J. McCarthy, M.D., an assistant professor of emergency medicine at University of Texas School, says that when someone experiences a serious trauma to the head they can be at risk even if they feel fine.  A headache may be the first symptom which can be the sign of ongoing hemorrhage or bleeding around the brain.  McCarthy advises to watch for signs of head trauma such as headaches, weakness, state of confusion, balance problems, nausea and vomiting.  People over 65 may take longer to show symptoms.  The brain of an elderly person usually has atrophied which takes up less space in the skull which in turn may take longer for pressure to build.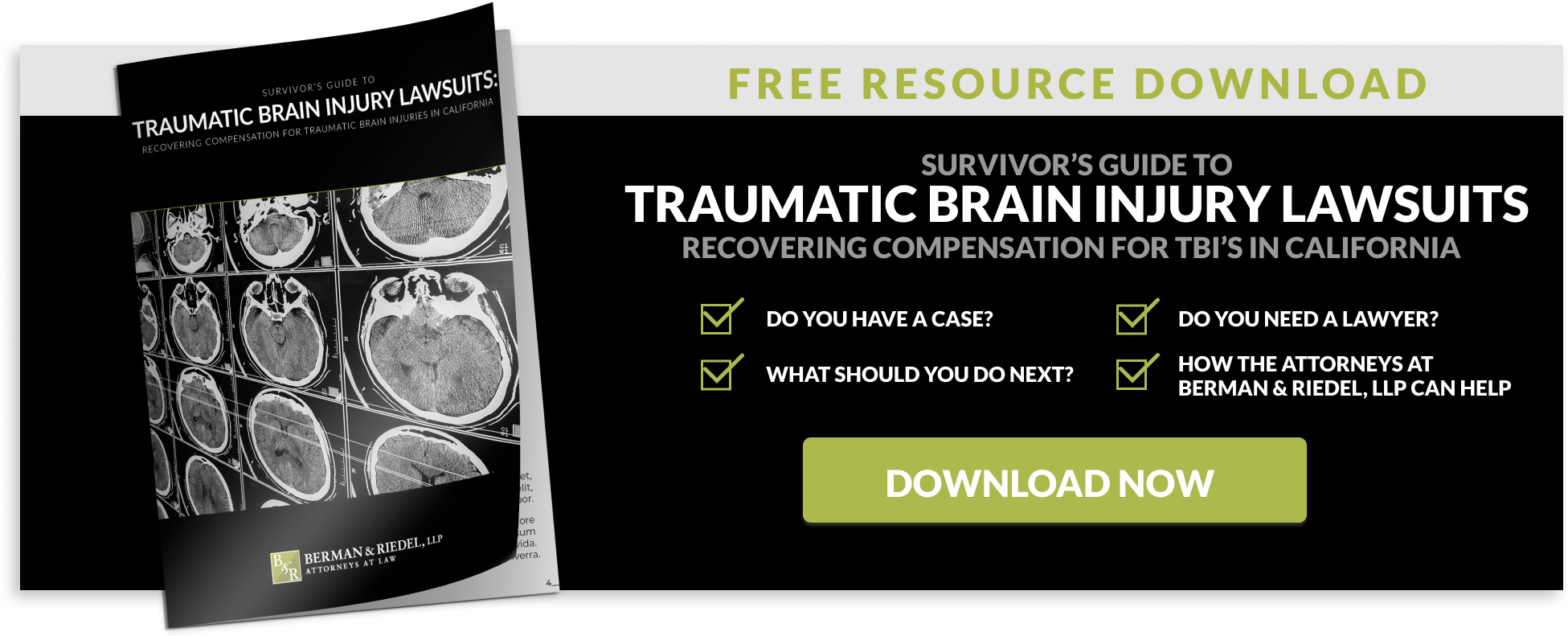 While not every head strike will result in brain injury, it is extremely important to be cautious and obtain proper medical evaluation following a head strike incident.  As the circumstances surrounding the tragic death of actress Natasha Richardson demonstrate, even those who feel fine after suffering a seemingly minor head strike incident can be at significant risk for brain injury and even death.
Yvonne L. Sanchez is a legal assistant with the law offices of Berman & Riedel, LLP.  She assists the attorneys with the firm in the handling of high-end personal injury cases and has worked on several serious closed head injury/TBI cases since joining the firm in 2007.