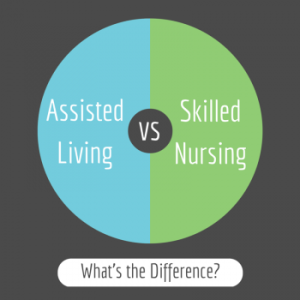 Residential care facilities for the elderly (RCFEs) and skilled nursing facilities (SNFs) are often confused as being the same thing. However, the two types of live-in facilities for elderly persons are very different, and are held to different standards of care. If you are the loved one of an elderly person who is residing in either type of care facility and suspect abuse or neglect, contact a San Diego nursing home abuse attorney for help as soon as possible.
Skilled Nursing Facilities in California
A skilled nursing facility, also often referred to simply as a nursing home, is a medical facility that is licensed by the State of California Department of Public Health. SNFs are licensed to provide 24/7, around-the-clock care to facility residents. Because these facility types are indeed considered to be medical facilities, they are held to a higher standard of care than are other types of housing for the elderly. At a minimum, a skilled nursing facility must provide physician, nursing, dietary, and pharmaceutical services, as well as an activity program, according to the California Department of Public Health. Professionals working in SNFs may be guilty of medical malpractice when negligence resulting in patient harm occurs.
Residential Care Facilities for the Elderly
Unlike a SNF, an RCFE is not a medical facility. Instead, these are facilities that provide things such as room, board, housekeeping, meals, supervision, and personal care assistance to elderly residents. Often referred to as assisted living centers, RCFEs are completely voluntary and are not designed for residents who need 24-hour care.
While RCFEs are not medical centers, they are still tightly regulated. Further, they must meet care and safety standards laid forth by the California Department of Social Services. And, some RCFEs can care for patients with minor medical needs and can help with tasks such as the distribution of medications. However, they are not required to have nurses or doctors on staff. Further, staff hiring standards are low; minimal training and education are required to work within an RCFE. There is also no specific staff to patient ratios.
Which Facility Type Should I Choose for My Loved One?
Making a decision about where your elderly loved one should be housed can be challenging and emotional. If your loved one requires medical services, a skilled nursing facility is best. If your loved one is fairly independent but needs help with basic tasks, like housekeeping or bathing, a residential care facility may be satisfactory.
While the two types of facilities are very different, both can be held liable for damages when negligence causes patient harm. If you suspect that abuse or neglect is occurring, you should report the abuse immediately and then call an elder abuse attorney.

Elder Abuse Attorneys Serving the San Diego Area
At Berman & Riedel, LLP, our experienced San Diego elder abuse attorneys can help your loved one. To learn more about elderly persons' rights when residing in care facilities in California, negligence, liability, and civil suits, call our offices today at 858-350-8855 or contact us using our online form.