By: William M. Berman, Attorney at Law
BRAIN INJURY / SPINAL CORD INJURY FACTS – It is an unfortunate reality that serious brain injuries and spinal cord injuries are a common occurrence following catastrophic accidents. Indeed it is estimated that nearly 4,000 people sustain a traumatic brain injury (TBI) every day in the United States alone, the most common of which result following a serious accident related event.
Currently in the Unites States, nearly 5.3 million people, or 2% of the entire population, live with a diagnosed TBI and suffer disabilities due to their injury. Most people who suffer a diagnosed TBI are permanently disabled to some degree, and need varying assistance with performing activities of daily living.
Another very serious injury that occurs due to catastrophic related accidents are spinal cord injuries. While such injuries occur much less frequently that do TBIs, approximately 12,000 new spinal cord injury cases are reported to have occurred every year, with 9% of the reported cases affecting young children. Today it is estimated that 250,000 people are living in the United States with a documented spinal cord injury. And to an even greater degree than those who suffer a TBI, individuals who suffer a spinal cord injury generally require extensive assistance with even the most basic activities of daily living, the costs of care of which is significant.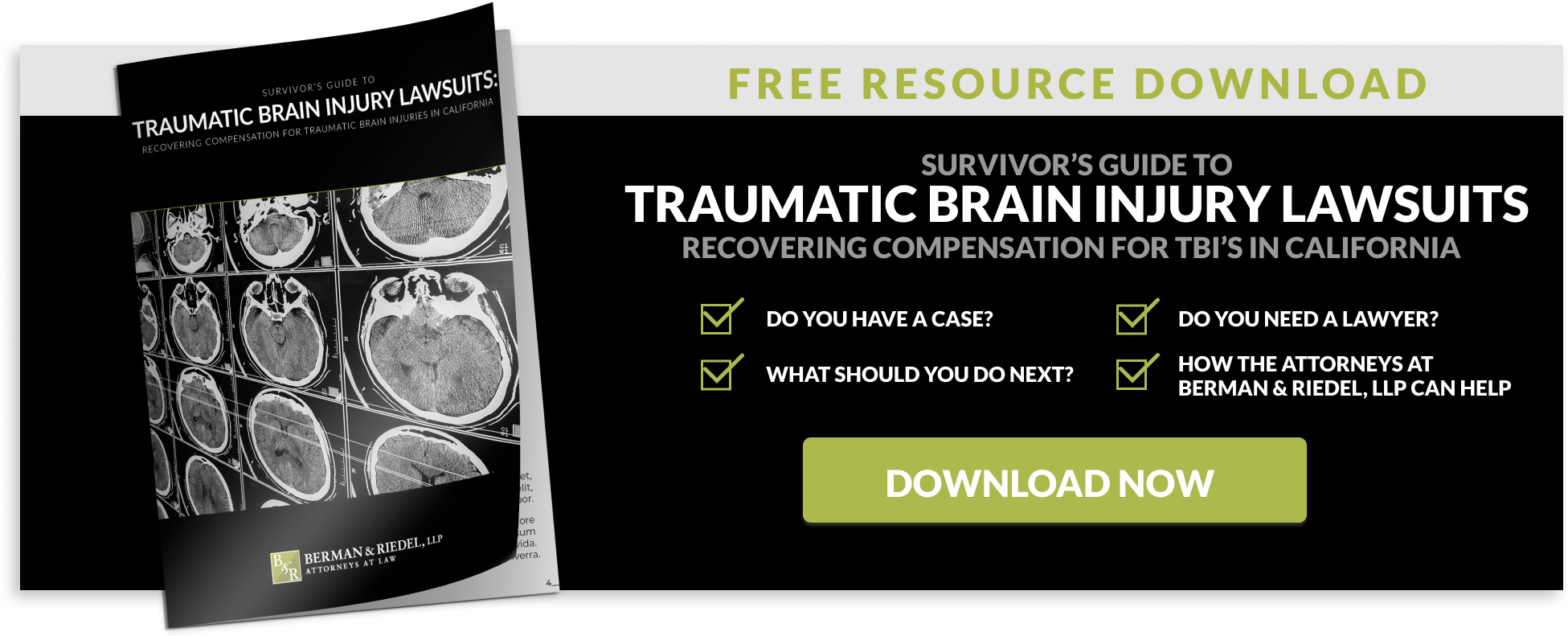 The attorneys at Berman & Riedel, LLP, understand the tremendous impact that a traumatic brain injury or spinal cord injury can have on a person, including the significant cost of future care that is generally required. That is why the attorneys at Berman & Riedel, LLP, work diligently to obtain their clients who have suffered such serious injuries with appropriate compensation – specifically to ensure that their clients' are taken care of appropriately and all of their future medical care needs are met. While the attorneys at Berman & Riedel, LLP, certainly can not make such injuries go away, we work vigilantly to ensure that our clients get the best possible care and assistance they need to live their lives to the fullest extent possible.
William M. Berman is the Founding and Managing Partner of Berman & Riedel, LLP, a personal injury firm with extensive experience in litigating catastrophic personal injury matters including brain injury cases, spinal cord injury cases, and other serious neurological injury related cases.