By: William M. Berman, Attorney at Law
SAN DIEGO, CALIFORNIA – Between February 20-21, 2009, Scripps Memorial Hospital Encinitas will host its Fourth Annual Brain Injury Rehabilitation Conference. The conference is scheduled to be held at The Schaetzel Center in La Jolla, California.
Sponsored by the Rehabilitation Center at Scripps Memorial Hospital Encinitas, the course will be taught by some of the most renowned brain injury experts in all of Southern California, including medical specialists from the fields of neurology, neuropsychology, brain injury detection through the use of magnetoencephalography and head and neck imaging, brain injury treatment, speech and language pathology, physical therapy, clinical psychology, psychiatry and other recognized fields of medicine. The two day course is designed to provide educational strategies for the management of brain injured patients within and outside of the hospital setting. The educational objectives of the course will focus on discussions surrounding current medical management in brain injury rehabilitation, the utilization of multidisciplinary strategies for the management of psychological and behavioral problems common to brain injury patients, educate in therapy assessment and treatment interventions for impairment of cognitive functioning, and educate on issues relating to post traumatic stress disorder experiences and coping strategies for brain injured persons, their families, caregivers, including referral resources and strategies for transition to community living.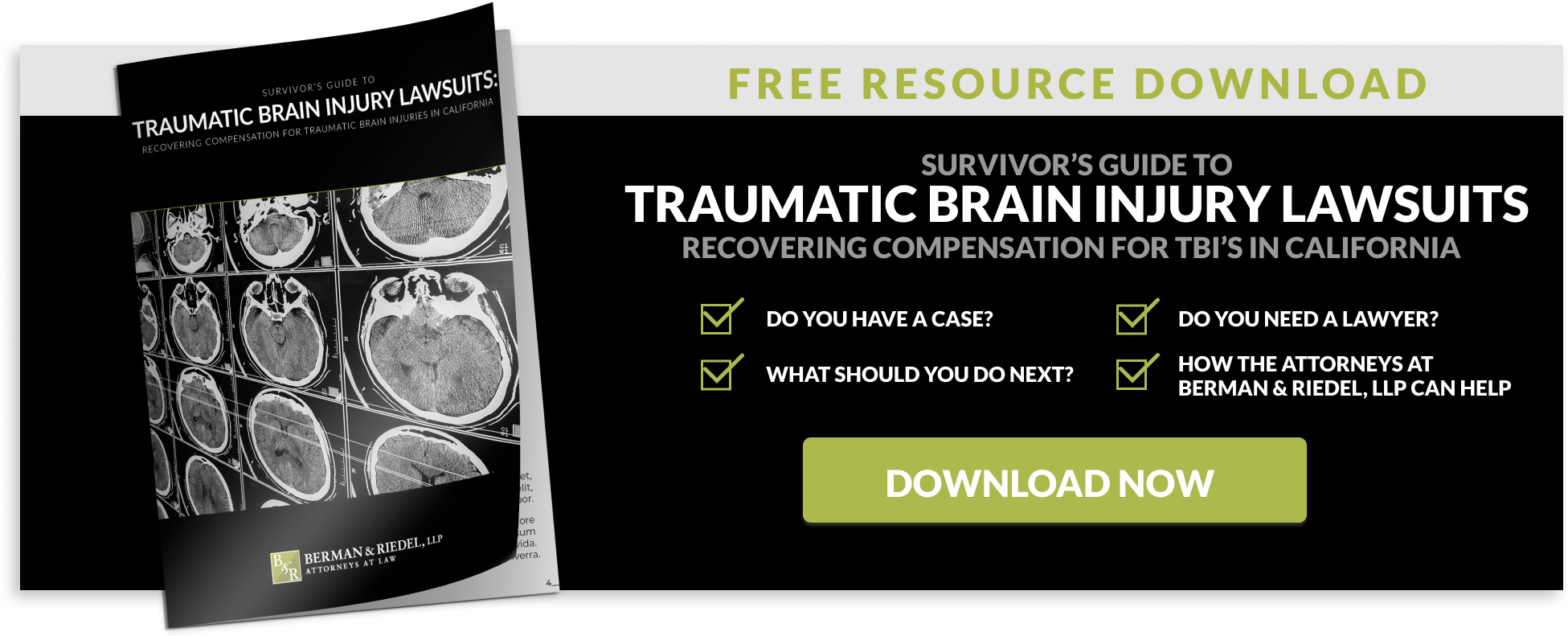 Unfortunately, traumatic brain injuries do occur in accident related events. An understanding of the issues surrounding traumatic brain injuries is important in the practice of personal injury law. In having a large array of clients who have suffered diagnosed traumatic brain injuries, the attorneys at Berman & Riedel, LLP, strive to stay current on the diagnosis modalities, treatment interventions and medical management services available to those who have suffered traumatic brain injury. By doing so, the attorneys at Berman & Riedel, LLP, can best represent clients who have suffered a traumatic related brain injury.
William M. Berman is the Founding and Managing Partner of Berman & Riedel, LLP, a personal injury firm with extensive experience in litigating catastrophic personal injury matters including traumatic brain injury cases, closed head injury cases and other neurological related head injury cases.