Do you suspect a loved one has been the victim of elder abuse or nursing home neglect? One of the first steps you should take is contacting a long term care ombudsman.
Often, it is difficult to move a nursing home resident right away. Many concerned family members try to file a complaint initially which typically ends up going unresolved. A California ombudsman for nursing homes advocates for residents and their families and investigates complaints. The ombudsman program can give you immediate options to assist your loved one.
If you feel the nursing home administration is ignoring your complaints or cannot resolve the issue, you can report nursing home abuse and neglect to the ombudsman for immediate attention.
Here is everything you need to know to contact an ombudsman in California and how they can help.
What Is an Ombudsman and What Do They Do? | Ombudsman Definition
What is an ombudsman? A long-term care ombudsman is a representative that helps families and residents in long-term care facilities by investigating and resolving complaints and serving as an advocate. The long term care ombudsman program is administered by the California Department of Aging (CDA).
A California ombudsman essentially helps senior victims of abuse or neglect to understand their rights within the legal system and reach a proper resolution.
Ombudsman services are provided free of charge to long-term care residents and families. The complaints you make to the ombudsman are confidential.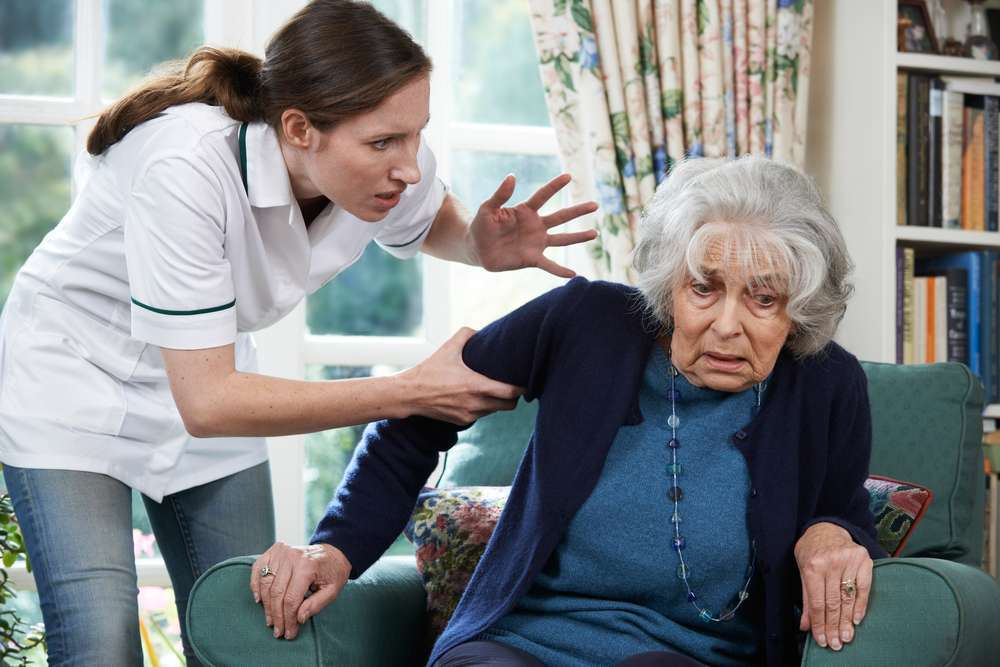 The ombudsman program came about due to increasing complaints and awareness surrounding issues of neglect, abuse, and poor quality care for the elderly. The Nursing Home Ombudsman Program was created in 1978 through amendments to the Older Americans Act. Three years later in 1981, the government changed the program to include assisted living locations as well. Now, all 50 states are required to have an Ombudsman Program providing access to an ombudsman nursing home residents deserve.
An ombudsman in California is usually a state-certified volunteer who has received extensive training. Ombudsmen must receive at least 36 hours of training, complete a supervised internship, and receive at least 12 hours of ongoing education annually.
What Does an Ombudsman Do in a Nursing Home? | Ombudsman Services Explained
Elder abuse and neglect are major issues both in California and across the country. These instances are generally handled by providers within the state's Department of Aging.
The department's Long Term Care Ombudsman Program has branches throughout the state. Nursing home residents and their families can contact their local State of California ombudsman office to be assigned an ombudsman.
What does an ombudsman typically do? A nursing home ombudsman can assist with quality of life issues and nursing home abuse reporting. Common areas in which they can help include:
Poor quality of care in a long-term care facility
Dietary issues in the facility
Violations of a nursing home resident's rights and dignity
Concerns regarding physical, verbal, sexual, financial, and emotional abuse
Issues related to medical care, rehabilitation, or therapy
Improper discharge or transfer of a long-term care resident
Inappropriate use of physical or chemical restraints
Regular, unannounced visits to licensed nursing homes
An ombudsman for elderly nursing home residents has a primary role of protecting seniors from mistreatment, abuse, neglect, and poor conditions. They do this through random visits to facilities to look for signs of nursing home abuse and neglect and by taking complaints from residents and families.
A California ombudsman reports their findings to appropriate government agencies. After each visit, the ombudsman enters their records into the National Ombudsman Reporting System to help spot and address chronic complaints, shortcomings, and other issues.
Report Nursing Home Abuse | Role of Ombudsman in Nursing Home Abuse
One of the most important roles of the California state ombudsman is reviewing and investigating reported abuse or neglect in a long-term care facility. Their goal is to closely examine allegations, determine if they are credible, then advocate for the resident to resolve the issue.
You can think of the long term care ombudsman as a counselor and mediator. They play a very different role than a nursing home abuse lawyer, police, or the Department of Public Health as they assist with conflict resolution, communication, and education. You can report nursing home abuse directly to a California ombudsman as an alternative to calling the nursing home abuse hotline or contacting the state for help navigating your case.
Your ombudsman can answer questions such as:
How do I report a nursing home to the state?
What are my rights as a resident of a nursing home?
How can I move my loved one to a safer facility?
How can I prove allegations of abuse or neglect?
An ombudsman in California will listen to your concerns and step in to assist you with a complaint. They will ensure the right parties are involved and connect you to resources. When you submit your complaint to an ombudsman, they will work with staff to resolve your complaint, involve other parties when necessary, and report serious issues to the state.
The benefit of the nursing home ombudsman program is you will gain an advocate who will help you through the entire process. They will ensure your rights are protected and the correct action is taken.
However, the California Ombudsman Program is not designed for emergencies. If you feel that your loved one is at serious risk of imminent harm, call 911 instead or your local police department.

When Should You Contact a California Nursing Home Abuse Lawyer?
A long term care ombudsman in California can assist with resolving issues, large and small, including reporting abuse and neglect to the state. However, they cannot provide legal advice and they cannot help with a civil case against the nursing home.
After contacting your local ombudsman, the next step may be contacting a San Diego nursing home abuse attorney to help your family and loved one pursue financial compensation. Your lawyer will help you hold the facility accountable and seek compensation for your loved one's pain and suffering, medical care, transfer to a different facility, and more. Your lawyer can also work with your ombudsman to gather the necessary evidence and document the harm your loved one has suffered.
Contact Berman & Riedel, LLP today for a free consultation with a compassionate California nursing home neglect lawyer to discuss your case. Our law firm is based on San Diego and represents clients throughout California. We are renowned for our expertise in nursing home abuse and neglect cases with case results that speak for themselves.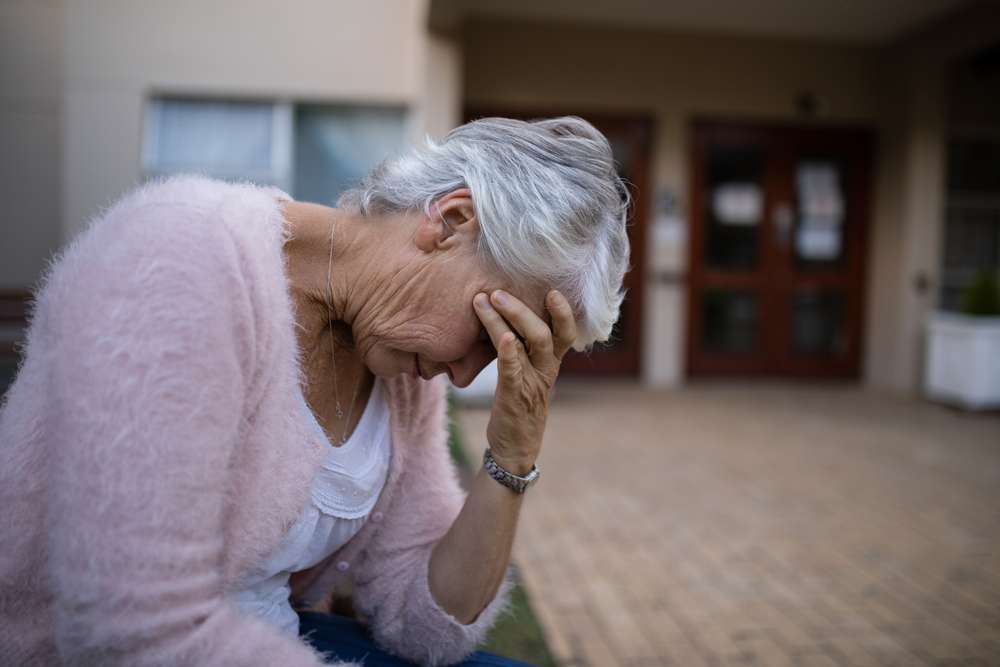 Who Is My Local Ombudsman? | How to Find Your Local Ombudsman Office
How do I contact my local ombudsman? If you are being mistreated as a resident or suspect a loved one has been abused or neglected, there are several ways to locate your local ombudsman office.
Long-term care facilities in California are required to post the state CRISISline number and the local California ombudsman phone number and location. You can also search for your local office through the California Department of Aging or check below for the contact information for the long term care ombudsman who can help you.
California Ombudsman Contact Information
How To Contact California Ombudsman
Ombudsman - California County
California Ombudsman Office Information
How to Contact Alameda County Long Term Care Ombudsman
Alameda County Ombudsman
6955 Foothill Boulevard, Suite 143
Oakland
94605
(510) 638-6876
How to Contact Alpine County Long Term Care Ombudsman
Alpine County Ombudsman
88 Bradford Street
Sonora
95370
(209) 532-7632
How to Contact Amador County Long Term Care Ombudsman
Amador County Ombudsman
88 Bradford Street
Sonora
95370
(209) 532-7632
How to Contact Butte County Long Term Care Ombudsman
Butte County Ombudsman
25 Main Street, Suite 202
Chico
95929
(530) 898-5923 (800) 822-0109
How to Contact Calaveras County Long Term Care Ombudsman
Calaveras County Ombudsman
88 Bradford Street
Sonora
95370
(209) 532-7632
How to Contact Colusa County Long Term Care Ombudsman
Colusa County Ombudsman
25 Main Street, Suite 202
Chico
95929
(530) 898-5923 (800) 822-0109
How to Contact Contra Costa County Long Term Care Ombudsman
Contra Costa County Ombudsman
2255 Contra Costa Boulevard, Suite 204
Pleasant Hill
94523
(925) 685-2070
How to Contact Del Norte County Long Term Care Ombudsman
Del Norte County Ombudsman
434 7th Street, Suite 209
Eureka
95501
(707) 269-1330
How to Contact El Dorado County Long Term Care Ombudsman
El Dorado County Ombudsman
937 Spring Street
Placerville
95667
(530) 621-6271
How to Contact Fresno County Long Term Care Ombudsman
Fresno County Ombudsman
3845 N. Clark Street, Suite 201
Fresno
93726
(559) 224-9177
How to Contact Glenn County Long Term Care Ombudsman
Glenn County Ombudsman
25 Main Street, Suite 202
Chico
95929
(530) 898-5923 (800) 822-0109
How to Contact Humboldt County Long Term Care Ombudsman
Humboldt County Ombudsman
434 7th Street, Suite 209
Eureka
95501
(707) 269-1330
How to Contact Imperial County Long Term Care Ombudsman
Imperial County Ombudsman
778 W. State Street
El Centro
92243
(442) 265-7032
How to Contact Inyo County Long Term Care Ombudsman
Inyo County Ombudsman
682 Spruce Street
Bishop
93514
(760) 872-4128
How to Contact Kern County Long Term Care Ombudsman
Kern County Ombudsman
615 California Avenue
Bakersfield
93304
(661) 323-7884 (888) 292-4252, ext. 1109
How to Contact Kings County Long Term Care Ombudsman
Kings County Ombudsman
5957 S. Mooney Blvd.
Visalia
93277
(559) 852-2828 (800) 293-9714
How to Contact Lake County Long Term Care Ombudsman
Lake County Ombudsman
P.O. Box 9000
Lower Lake
95457
(707) 262-4525
How to Contact Lassen County Long Term Care Ombudsman
Lassen County Ombudsman
1647 Hartnell Avenue, Suite 9
Redding
96002
(530) 229-1435 (530) 229-1816
How to Contact Los Angeles City Long Term Care Ombudsman
Los Angeles City Ombudsman
1527 4th Street, 2nd Floor
Santa Monica
90401
(310) 899-1483
How to Contact Los Angeles County Long Term Care Ombudsman
Los Angeles County Ombudsman
16461 Sherman Way, Suite 177
Van Nuys
91406
(818) 444-0315
How to Contact Madera County Long Term Care Ombudsman
Madera County Ombudsman
3845 N. Clark Street, Suite 201
Fresno
93726
(559) 224-9177
How to Contact Marin County Long Term Care Ombudsman
Marin County Ombudsman
10 North San Pedro Road, Suite 1024
San Rafael
94903
(415) 473-7446
How to Contact Mariposa County Long Term Care Ombudsman
Mariposa County Ombudsman
88 Bradford Street
Sonora
95370
(209) 532-7632
How to Contact Mendocino County Long Term Care Ombudsman
Mendocino County Ombudsman
747 South State Street
P.O. Box 839
Ukiah
95482
(707) 234-6830
How to Contact Merced County Long Term Care Ombudsman
Merced County Ombudsman
851 West 23rd Street
Merced
95340
(209) 385-7402
How to Contact Modoc County Long Term Care Ombudsman
Modoc County Ombudsman
1647 Hartnell Avenue, Suite 9
Redding
96002
(530) 229-1435 (530) 229-1816
How to Contact Mono County Long Term Care Ombudsman
Mono County Ombudsman
682 Spruce Street
Bishop
93514
(760) 872-4128
How to Contact Monterey County Long Term Care Ombudsman
Monterey County Ombudsman
247 Main Street
Salinas
93901
(831) 655-1334 Salinas Number: (831) 758-4011
How to Contact Napa County Long Term Care Ombudsman
Napa County Ombudsman
1443 Main Street Building D, #125
Napa
94559
(707) 255-4236
How to Contact Nevada County Long Term Care Ombudsman
Nevada County Ombudsman
1401 El Camino Avenue, 4th Floor
Sacramento
95815
(916) 376-8910
How to Contact Orange County Long Term Care Ombudsman
Orange County Ombudsman
2 Executive Circle, Suite 175
Irvine
92614
(714) 479-0107 (800) 300-6222
How to Contact Placer County Long Term Care Ombudsman
Placer County Ombudsman
1401 El Camino Avenue, 4th Floor
Sacramento
95815
(916) 376-8910
How to Contact Plumas County Long Term Care Ombudsman
Plumas County Ombudsman
270 County Hospital Rd. Suite 207
Quincy
95971
(530) 283-6350
How to Contact Riverside County Long Term Care Ombudsman
Riverside County Ombudsman
2060 University Avenue, Suite 212
Riverside
92507
(951) 686-4402
How to Contact Sacramento County Long Term Care Ombudsman
Sacramento County Ombudsman
1401 El Camino Avenue, 4th Floor
Sacramento
95815
(916) 376-8910
How to Contact San Benito County Long Term Care Ombudsman
San Benito County Ombudsman
5274 Scotts Valley Drive, Suite 203
Scotts Valley
95066
(831) 429-1913
How to Contact San Bernardino County Long Term Care Ombudsman
San Bernardino County Ombudsman
686 E. Mill Street, Second Floor
San Bernardino
92415
(909) 891-3928 (866) 229-0284
How to Contact San Diego County Long Term Care Ombudsman
San Diego County Ombudsman
5560 Overland Avenue, Suite 310
San Diego
92133
(858) 560-2507 (800) 640-4661
How to Contact San Francisco County Long Term Care Ombudsman
San Francisco County Ombudsman
6221 Geary Boulevard, 3rd Floor
San Francisco
94121
(415) 751-9788 (415) 751-9789
How to Contact San Joaquin County Long Term Care Ombudsman
San Joaquin County Ombudsman
102 South San Joaquin Street
Stockton
95201
(209) 468-3785
How to Contact San Luis Obispo County Long Term Care Ombudsman
San Luis Obispo County Ombudsman
3232 S. Higuera Street, Suite 101B
San Luis Obispo
93401
(805) 785-0132
How to Contact San Mateo County Long Term Care Ombudsman
San Mateo County Ombudsman
711 Nevada Street
Redwood City
94061
(650) 780-5707
How to Contact Santa Barbara County Long Term Care Ombudsman
Santa Barbara County Ombudsman
123 W. Gutierrez
Santa Barbara
93101
(805) 922-1236
How to Contact Santa Clara County Long Term Care Ombudsman
Santa Clara County Ombudsman
2625 Zanker Road Suite 201
San Jose
95134
(408) 944-0567
How to Contact Santa Cruz County Long Term Care Ombudsman
Santa Cruz County Ombudsman
5274 Scotts Valley Drive, Suite 203
Scotts Valley
95066
(831) 429-1913
How to Contact Shasta County Long Term Care Ombudsman
Shasta County Ombudsman
1647 Hartnell Avenue, Suite 9
Redding
96002
(530) 229-1435 (530) 229-1816
How to Contact Sierra County Long Term Care Ombudsman
Sierra County Ombudsman
1401 El Camino Avenue, 4th Floor
Sacramento
95815
(916) 376-8910
How to Contact Siskiyou County Long Term Care Ombudsman
Siskiyou County Ombudsman
1647 Hartnell Avenue, Suite 9
Redding
96002
(530) 229-1435 (530) 229-1816
How to Contact Solano County Long Term Care Ombudsman
Solano County Ombudsman
2255 Contra Costa Blvd. Suite 204
Pleasant Hill
94523
(925) 384-1124
How to Contact Sonoma County Long Term Care Ombudsman
Sonoma County Ombudsman
1304 Southpoint Boulevard, Suite 280
Petaluma
94954
(707) 526-4108
How to Contact Stanislaus County Long Term Care Ombudsman
Stanislaus County Ombudsman
2351 Tenaya Drive, Suite D
Modesto
95354
(209) 529-3784
How to Contact Sutter County Long Term Care Ombudsman
Sutter County Ombudsman
1401 El Camino Avenue, 4th Floor
Sacramento
95815
(916) 376-8910
How to Contact Tehama County Long Term Care Ombudsman
Tehama County Ombudsman
25 Main Street, Suite 202
Chico
95929
(530) 898-5923 (800) 822-0109
How to Contact Trinity County Long Term Care Ombudsman
Trinity County Ombudsman
1647 Hartnell Avenue, Suite 9
Redding
96002
(530) 229-1435 (530) 229-1816
How to Contact Tulare County Long Term Care Ombudsman
Tulare County Ombudsman
5957 S. Mooney Blvd.
Visalia
93277
(559) 852-2828 (800) 293-9714
How to Contact Tuolumne County Long Term Care Ombudsman
Tuolumne County Ombudsman
88 Bradford Street
Sonora
95370
(209) 532-7632
How to Contact Ventura County Long Term Care Ombudsman
Ventura County Ombudsman
2022 Sperry Avenue, #35
Ventura
93003
(805) 656-1986
How to Contact Yolo County Long Term Care Ombudsman
Yolo County Ombudsman
1401 El Camino Avenue, 4th Floor
Sacramento
95815
(916) 376-8910
How to Contact Yuba County Long Term Care Ombudsman
Yuba County Ombudsman
1401 El Camino Avenue, 4th Floor
Sacramento
95815
(916) 376-8910