Do you believe a loved one has been the victim of negligence in a nursing home? When long-term care facilities fail in their duty to protect residents and provide the care they deserve, they can be held liable.
Your first priority is protecting your loved one and ensuring their safety, but your next concern may be holding the negligent nursing home accountable and recovering the compensation your loved one needs for their pain, suffering, and medical care.
Here is what you should know about suing a nursing home for negligence and average nursing home lawsuit settlements.
How Much Is a Nursing Home Negligence Case Worth?
When a vulnerable resident is neglected, they may suffer not only pain and anguish but physical deterioration, hospitalization, and even premature death. A nursing home lawsuit doesn't just hold the facility accountable; it allows victims and their families to recover compensation for this pain, medical bills, and the quality care they deserve.
Understanding how much nursing home negligence cases are worth is complicated, however. Depending on the severity of the neglect or abuse, the injuries sustained, and much more, a nursing home lawsuit can be worth anywhere from under $50,000 to several million.
What Is the Average Settlement for Nursing Home Neglect?
How much is a nursing home abuse or neglect case worth? This question is impossible to answer as it's based on a wide range of factors highly unique to the individual case. It also depends on whether the case actually settles or proceeds to a jury trial.
A settlement happens when both sides agree to resolve the case outside of court. This can happen before a nursing home lawsuit is filed or at almost any stage afterward the case is filed with the court. If a settlement isn't reached, the case will be heard by a jury who can issue a verdict if they agree with the plaintiff's case.
The vast majority of cases settle outside of court. Only jury verdicts are public record in California; settlements are private and confidential. This means there are no statistics to tell us the average nursing home neglect settlement.
However, there are some figures that can shed light on the potential value of your case. In 2003, a study published in Health Affairs found an average nursing home settlement of $406,000. This was the average for cases that proceeded to a jury verdict. That's $605,300 now after accounting for inflation.
This is only an average of jury verdicts – not settlements. Because every case is unique, it's important to remember that some cases are worth millions while others are worth less than $100,000.
Types of Damages You Can Recover in a Nursing Home Lawsuit
To better understand how nursing home negligence settlements are calculated, the first step is understanding the types of damages you can recover.
There are three broad types of damages in a nursing home abuse case. When it comes to nursing home wrongful death settlements, additional types of damages can also be awarded.
Economic Damages
This refers to the financial losses the victim and/or family suffered as a result of the nursing home's negligence. It may include compensation for:
Cost to change nursing homes or facilities
Medical bills such as hospitalization, doctor visits, medication, medical devices, and more
Counseling
Physical therapy
Other financial costs incurred as a result of the victim's injuries
In some cases, economic damages account for the bulk of the case's value. However, they are often only a small share of the total settlement amount when negligence results in serious injuries.
Non-Economic Damages
This refers to the emotional, psychological, and physical toll of the victim's injuries. The harm suffered from neglect or abuse can include emotional distress, turmoil, despair, physical pain, suffering, and reduced quality of life.
Punitive Damages
With clear evidence of malice, fraud, or oppression, a jury may award a plaintiff punitive damages. These damages do not compensate for any losses. Instead, they punish the defendant for egregious conduct. The more heinous the behavior, the higher the punitive damages are likely to be.
To recover punitive damages, your case must show convincing evidence of one or more of the following.
Malice, or willful, conscious disregard for the safety, health, and rights of others.
Fraud. This may include making false statements to family members or failing to disclose major deficiencies.
Oppression. This can happen when the facility knows that the resident's rights are being disregarded.
Wrongful Death Damages
When negligence leads to a wrongful death, family members can seek compensation through a wrongful death lawsuit and/or survival action. In California, family members cannot recover punitive damages or pain and suffering in a wrongful death claim. However, a survival action can allow families to recover the same damages their loved one could have recovered in a personal injury lawsuit. This can sometimes include punitive damages.
Nursing home wrongful death settlements can include compensation for funeral expenses, financial support the decedent would have provided, and loss of guidance, affection, and companionship.
Factors that Affect Nursing Home Abuse Settlements
Some of the damages above have a very clear financial value. Many damages, however, have no intrinsic financial value, and these damages often make up the bulk of the value of your case. Many factors are considered when negotiating a settlement or when a jury is deciding a financial award. This is why it's impossible to rely on average nursing home abuse settlements to estimate what your case may be worth.
The following are some of the most important factors that affect the value of your case.
Type of Injury & Case
One of the most crucial elements affecting your nursing home lawsuit is the type of case and the injuries that were sustained. As a general rule, the more serious the injuries, the more the case is worth. Cases that involve abuse or gross negligence are often worth more than cases involving "simple" negligence, in part because a jury may award punitive damages. Average nursing home wrongful death settlements are usually higher than settlements for injuries from which the victim is able to recover.
Still, these are only guidelines. The average bedsore settlement may not be as high as the typical settlement for wrongful death, but it depends on the case. A wrongful death claim may be worth less than $100,000 depending on the victim's age, overall health, and the type of negligence. Bedsores from neglect can be worth more than $1 million if it was the result of gross neglect, for instance, or the victim suffered significant pain, disfigurement, and complications.
Type of Negligence & Facility Conduct
The insurance company and/or the jury will consider the facility's conduct that led to the victim's injuries and the form of negligence to determine how much should be awarded in a successful claim. Your case may be worth more if the facility has a history of serious violations, especially if they are the same type of violations that caused your loved one's accident.
With evidence of fraud or deceit, oppression or disregard of your loved one's rights, and/or willful disregard for your loved one's life and safety, the jury can award punitive damages. This can significantly increase the value of your case.
Strength of Evidence
The burden of proof when suing a nursing home for negligence is showing it is more likely than not that the facility was responsible for your loved one's injuries or death. However, the stronger the evidence proving your case, the more your case may be worth. During negotiations, the insurance company will consider whether you have a strong case and a good chance of winning at trial. If they believe your case is strong, they are more likely to settle outside of court and agree to a higher settlement to avoid the risk of a potentially higher jury award.
Insurance Coverage
It's common to see headlines in which victims or surviving family members are awarded multi-million-dollar jury awards. It's crucial to remember that you will not necessarily recover what a jury awards, particularly with high-value cases. This is because the facility is covered by an insurance policy with coverage limits. Damages exceeding the policy limits can be difficult to recover.
California AB 1523 requires Residential Board and Care Facilities for the Elderly (RCFEs) to carry minimum liability insurance of $1 million per occurrence and $3 million in annual aggregate coverage for injuries to residents. This requirement was only enacted in 2015. The average general liability insurance coverage for a Skilled Nursing Facility (SNF) in California is $1 million per occurrence/$2 million per year. Learn about the differences between SNFs and RCFEs here.
If the facility doesn't have enough coverage to pay a jury award or your full damages, they may simply file for bankruptcy and leave you empty-handed.
These are only some of the many factors involved when determining how much your nursing home negligence case is worth. Other factors can be just as important such as the age of the victim and the family's involvement in the victim's life and care in a wrongful death case.

Our Results – Nursing Home Negligence Lawsuit Settlements & Verdicts We Have Achieved
Past results are no indication of future results or how much your case may be worth. Still, you may find it helpful to see real-world case results to better understand average nursing home lawsuit settlements.
The following are settlements and verdicts achieved by Berman & Riedel, LLP.
$4.25 million for a nursing home abuse case in which a client suffered serious injuries when staff knowingly disregarded the resident's needs due to nursing home understaffing.
$1.21 million for a wrongful death in a Residential Care Facility when a resident was left unattended despite several previous falls.
$1 million for neglect when a resident in a Skilled Nursing Facility developed skin ulcers and gangrene which were left untreated.
$1 million for a neglect case in which a 92-year-old man was admitted to the hospital for dehydration, malnutrition, muscle wasting, and live insect activity in his eyes after just three months of living in a facility.
$910,000 for a case of neglect in which a resident was not given life-sustaining medication for 26 days.
$300,000 for a wrongful death case in which a 90-year-old patient developed severe bedsores that exposed bone and died as a result.
You can see additional nursing home abuse case results here.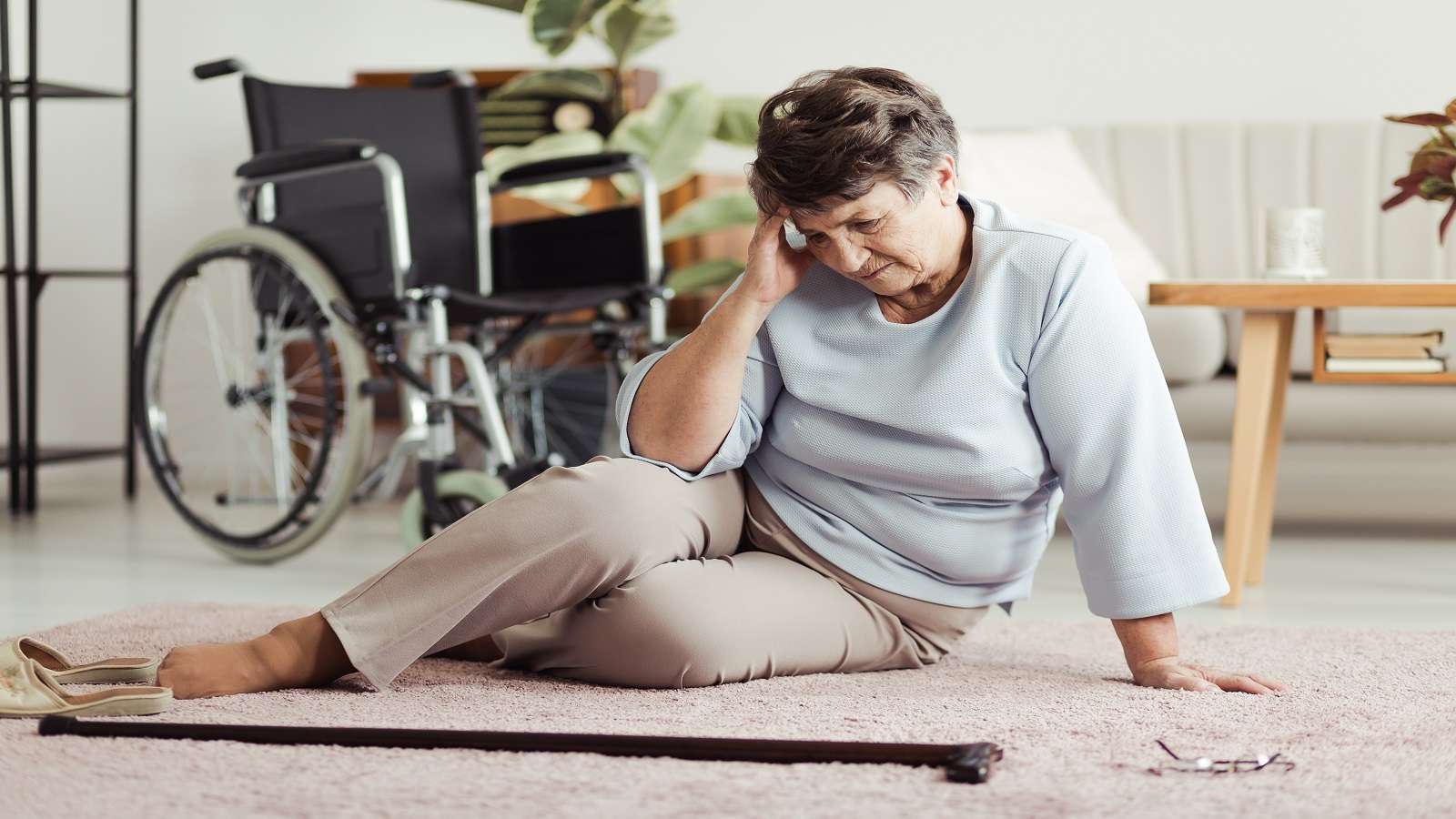 Contact Berman & Riedel, LLP to Discuss Your Nursing Home Negligence Case
Unfortunately, there is no way to provide average nursing home abuse settlements, although the case results above and an explanation of the factors involved in valuing a case may be helpful. The best way to determine how much your case may be worth is through a consultation with an experienced San Diego nursing home neglect lawyer.
Berman & Riedel, LLP has extensive experience handling all types of nursing home negligence cases throughout California. We have a well-earned reputation for advocating for nursing home residents and families and specialize in complex California nursing home litigation.
Contact our law office today for a free consultation with a prominent San Diego nursing home abuse lawyer to discuss how we can help you protect your loved one, seek justice, and recover the compensation your loved one deserves.