California has always had a higher share of bicycle accidents than most states thanks to its year-round pleasant weather and densely populated metro areas. However, California recently hit a 25-year high in bicycle accident fatalities with 455 cyclists killed in traffic accidents between 2016 and 2018 alone. That's a fatality rate of 3.9 per 1 million people, higher than any three-year period since the 1990s and before many California cities built their bicycle networks.
Cyclist safety is such a concern, the San Diego County Bike Coalition recently unveiled a new project that tracks pedestrian and bicycle accidents in San Diego in real time. The project is designed to raise awareness about the hundreds of bike accidents that are unreported or fail to get attention because they do not cause death or "serious injury."
If you have been involved in a bicycle accident, your first priority should be seeking medical attention, but what comes next? As you face a potentially long recovery and financial hardship, your thoughts will undoubtedly turn to questions like, how will I pay my medical bills and expenses when I can't work? How much compensation will I get for a bike accident?
Here is what you should know about bicycle accident claims in California including bicycle accident settlement amounts and the types of compensation that may be available.
Factors Affecting Cyclist Accident Compensation
All bike injury claims are unique which makes it impossible to use a bicycle accident settlement calculator to estimate how much you can recover. As a cyclist hit by a car, compensation will be based on your economic (financial) losses and non-economic losses. However, other factors also play a big role in how much you may recover from a bicycle accident claim.
Here are the biggest factors affecting California bicycle accident settlement amounts.
Medical Expenses
If you suffered serious injuries, your current and projected future medical expenses will likely account for a large share of your cycling accident compensation. You are entitled to recover the full value of the medical treatment you need from the at-fault party including:
Ambulance
Doctor visits
Hospital admission
Surgery
Outpatient treatment
Medication
Medical devices
Physical therapy and rehabilitation
Psychological counseling
It's not uncommon for medical expenses alone to add up to more than $100,000 or even surpass $1 million after a car vs bicycle accident.
Lost Wages
Your bicycle car accident claim can also include any income you lose due to the accident. You are entitled to not only lost wages for days you needed to take off work but also lost or reduced earning capacity if you are left disabled and lost benefits of employment.
Other Financial Losses
Any other financial damages directly related to your accident can also be included in your compensation. This can include, for example, a home care worker, housekeeping, child care, transportation costs, property damage, and necessary home modifications.
Pain and Suffering & Other Non-Economic Losses
The damages above can all be quantified, even if it requires careful analysis and estimation to project future expenses. You are also entitled to recover non-economic damages which are incredibly personal and impossible to estimate. These damages compensate you for your pain, suffering, mental anguish, emotional distress, disfigurement, and more.
Depending on your injuries, the non-economic damages may account for the largest share of your cyclist accident compensation.
Comparative Fault
Once your total damages are calculated, a very crucial factor must be considered: whether you share any liability or fault for the crash. California is a pure comparative negligence state. This means you can still recover compensation if you were partially to blame for the accident, but your bike accident insurance payout, settlement, or jury award will be reduced based on your share of fault.
If your bicycle accident claim is worth $400,000 and a jury finds you did not contribute at all to the accident, you can recover the full amount. If you are found 25% to blame, for instance, your recovery is reduced 25% to $300,000.
Insurance Coverage
Finally, no matter the amount of your damages or what a jury awards the at-fault party to pay, your actual recovery will be limited by the at-fault driver's insurance policy limits and/or assets.
Most California bicycle accident claims involve an individual and their personal vehicle insurance. Unfortunately, about 16% of motorists in California do not have any auto insurance, higher than the national average. While sometimes a driver has accidentally let their policy lapse in an oversight, most uninsured motorists have fewer assets and income than insured drivers.
Even when the driver does have insurance, they are likely to only carry minimum 15/30/5 liability coverage which only pays up to $15,000 for bodily injury per person, up to $30,000 for total bodily injury per accident, and up to $5,000 for property damage. This coverage is generally too low for anything except very minor accidents without serious injury.
If the at-fault driver does not have insurance or their policy does not cover your full damages, you may be unable to recover damages, no matter what a jury awards you.
Bicycle accident claims involving commercial trucks, municipalities, rideshare drivers, and motorists who are working at the time of the accident usually have access to much higher commercial liability limits. Commercial insurance policies typically have very high limits that may be enough to cover even significant damages exceeding $1 million.
The best way to protect yourself against this is by carrying your own uninsured/underinsured motorist (UM/UIM) coverage. Your auto policy's UM/UIM coverage can protect you in a bike vs car accident by paying for your damages or the difference between the at-fault driver's policy limit and your losses. UM/UIM coverage is typically very affordable – cyclists are encouraged to carry high limits due to the risk of serious injury in an accident.
California Bicycle Accident Settlements vs Jury Verdicts
Another important thing to understand about cyclist hit by car compensation is the difference between a settlement and a verdict.
A settlement is a private agreement between the claimant and the insurance company or other party. You may reach a settlement and get a bike accident insurance payout without filing a lawsuit or at any point after suing the at-fault driver until a verdict is reached. If a fair settlement can't be agreed upon, the case can proceed to a trial and a jury decides to award in favor of the plaintiff or defendant, each party's share of liability, and total damages.
The vast majority of bicycle accident claims in California end in a settlement. Bike accident settlement amounts are not public information. This means it's impossible to give an average settlement for bicycle accident cases. Verdicts, on the other hand, are public record.
It's a common misconception that jury verdicts always result in more compensation. The truth is it depends. Even if a jury verdict is higher than a settlement, the trial may take years and be very expensive, reducing the victim's actual recovery. Juries can also be unpredictable. It's possible to turn down a settlement offer and go to trial only to receive a defendant verdict which means the jury sided with the defendant.
Cycling Accident Compensation | How Much Compensation Will I Get for a Bike Accident?
Because cycling accident compensation received through a settlement is not public record, a typical hit by car on bike settlement can't be determined. Even knowing bicycle accident settlement amounts and jury awards in other cases is not useful and does not indicate what you may be entitled to receive.
Bicycle accident cases must be valued individually after carefully considering the unique elements of the case. Will it be difficult to prove liability? This can make the case worth less. Did the cyclist suffer serious or permanent injury? This typically increases the value of the case. What were the circumstances of the accident? Did the cyclist contribute to the accident? Will the jury be sympathetic to the cyclist? These are just some of the questions that must be answered.
Depending on the many unique factors in the case, a bicycle accident claim can be worth anywhere from a few thousand to more than $1 million.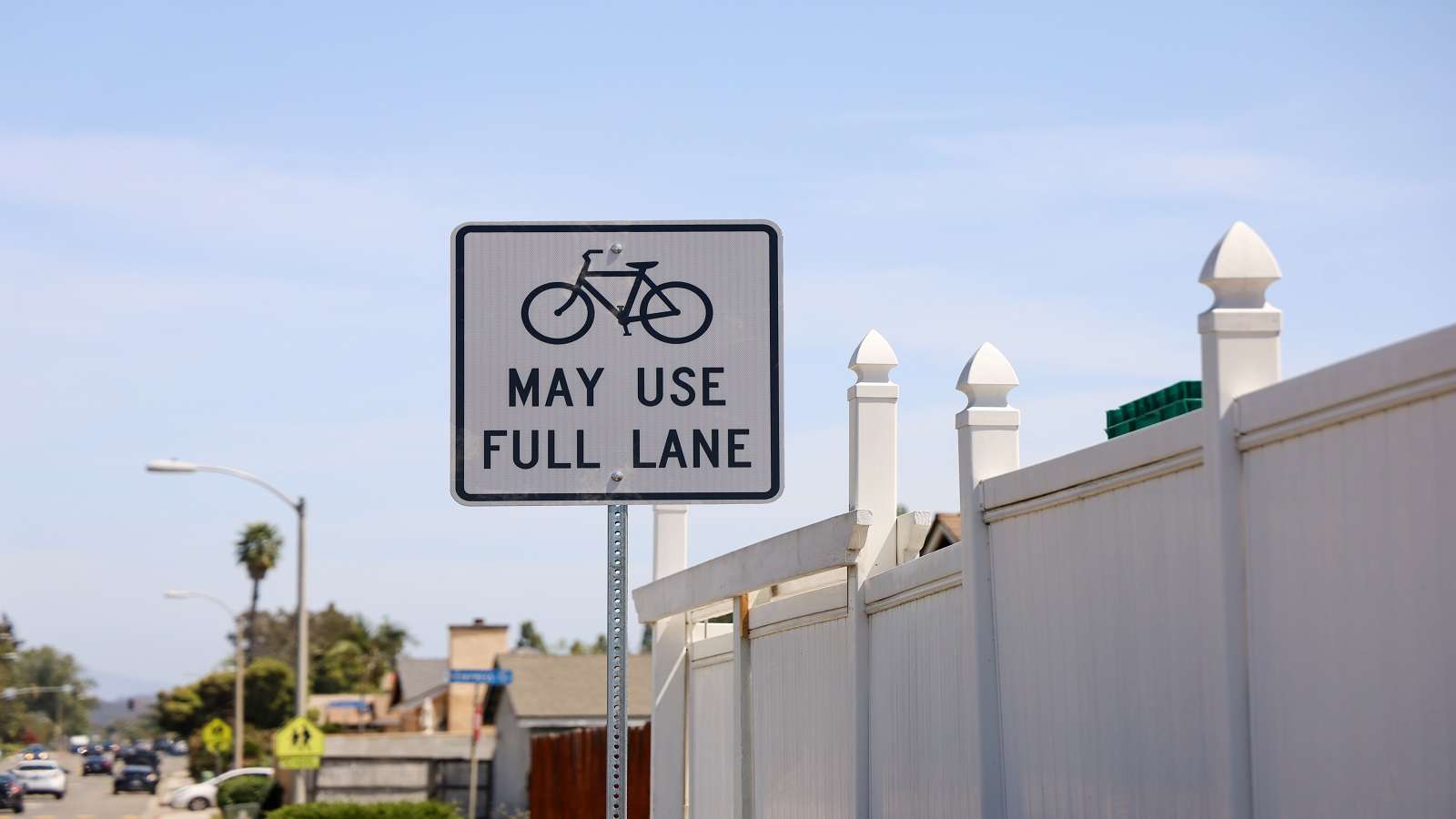 Bicycle Car Accident Compensation Statistics
If you want to know typical verdicts and examples of bicycle accident settlement amounts, some of this information is available.
According to Jury Verdict Research, the average California personal injury verdict was $1.81 million in 2020. However, the median California injury verdict was just $114,000. It only takes a small number of very high-value jury verdicts to skew the average much higher.
Cases involving back and neck strains have a median verdict of $11,000 while disc injuries have an $85,000 median verdict. California brain injuries result in a median verdict of $1.595 million.
Nationwide, plaintiffs recover compensation in about 50% of cases that go to trial, but the rate is highest with car accident injury cases with plaintiffs winning 66% of cases. This includes bicycle accidents, motorcycle accidents, and truck accidents.
Here are California cyclist accident compensation examples.
$2.8 million settlement awarded to a San Diego bicyclist from the City of San Diego, a landscaper, and arborist in 2021 for a bike accident caused by uneven pavement in a bike lane. The cyclist suffered a

head injury and fractures

that left him unable to work and enjoy his hobbies of surfing and skiing.
$4.85 million settlement paid by the City of San Diego in 2017 to a bicyclist who suffered

spinal and brain injuries

after an accident caused by buckled sidewalk.
$9.1 million awarded in a jury verdict against the City of Los Angeles and Caltrans for a man who suffered

brain damage

after a bicycle accident on PCH due to debris.
$1.3 million jury verdict against Sonoma County awarded to a cyclist in 2020 who suffered

serious injuries

after a bike crash caused by a pothole.
$150,000 hit by car on bike settlement achieved by Berman & Riedel for a 22-year-old SDSU student who suffered a

knee injury

and $22,000 in medical bills after being hit by an 80-year-old motorist turning across a designated bike lane.
As you can see, high-value bicycle accident settlements and verdicts often involve claims against municipalities, state agencies, and large companies.
Call Our San Diego Bicycle Accident Attorneys Today
If you have suffered serious injury after a bicycle accident in California, it's critical to seek experienced legal counsel as soon as possible. In addition to the factors above, having sound legal representation can strengthen your claim and improve the chances of recovering the full compensation you deserve.
A San Diego bicycle accident lawyer will gather evidence to support your case, work with experts to value your damages and provide expert testimony, and protect you against unfair insurance company tactics designed to undervalue your claim or blame you for your injuries.
Berman & Riedel, LLP has extensive experience representing clients who have suffered serious and life-changing injuries in car vs bicycle accidents. Our case results speak for themselves with $100 million recovered in settlements and verdicts. Contact our law office today to schedule a free, no-obligation consultation with a San Diego bicycle accident lawyer ready to fight for you. Our San Diego-based law firm handles cases throughout California.