Has your loved one developed a pressure sore or bedsore in a nursing home? While pressure ulcers can develop quickly and be difficult to treat, they are also a common sign of nursing home neglect. You may have many questions about how to protect your loved one and ensure they get the care and respect they deserve.
A bedsore lawsuit filed against a negligent nursing home can help you recover the financial compensation you need to get your loved one the care they deserve, move them to a different facility, and improve their quality of life. Here is what you should know about filing a nursing home bedsore lawsuit and the average bedsore settlement amount.
Can You Sue a Nursing Home for Bed Sores? | Causes of Bedsores in Nursing Homes & Proving Negligence in a Nursing Home Bed Sore Lawsuit
Why is it so common for patients to develop decubitus ulcers in long-term care facilities? There are many factors that put nursing home residents at high risk for bedsores:
Thinner, more fragile skin in older adults
Mobility issues that make it difficult to shift, change positions, or get out of bed
Incontinence which can make skin vulnerable to damage
Loss of sensation due to diabetes and other conditions
Malnutrition or dehydration, common issues in older adults
Vascular diseases which affect blood flow and increase the risk of tissue damage
Obesity which increases pressure on blood vessels, skin, and tissue
It's estimated that 8% to 28% of nursing home residents experience a pressure ulcer at least once. Bedsores are also common in hospitals where 41% of patients in ICUs develop a bedsore.
Not all bedsores are preventable, but most are. Nursing homes have a duty of care to patients to provide the standard of care. When a nursing home is negligent and allows bedsores to develop that should have been prevented, they can be held liable. Sadly, nursing home neglect and bedsores often go hand-in-hand.
There are many ways in which negligence can be the cause of a pressure ulcer. A bedsore can happen (or worsen) when a nursing home or staff fail to do any of the following:
Follow the care plan they created for the patient
Provide sufficient hydration and nutrition
Reposition the resident frequently and as needed
Correctly move a patient during repositioning or transfer to a bed or wheelchair to avoid shearing of the skin
Regularly change bedding and clothing
Use correct products to absorb moisture
Ensure the resident has proper footwear that does not create pressure on heels and toes
Perform regular, full skin assessment spot pressure ulcers when they are easy to treat
Proper incontinence care
If the nursing home failed in their duty to provide adequate care to your loved one, they can be held accountable. This includes negligence that results in a preventable bedsore or allows it to worsen, or failure to adequately treat a pressure ulcer.
However, medical providers and facilities can't be held accountable for poor medical outcomes or conditions that could not have been prevented if they provided sufficient care.
There are many forms of proof that can be used to document your loved one's pressure ulcer, the severity, and how it could have been prevented. Examples include:
Nursing home records including intake records that show the resident had no skin issues when they were admitted.
Records showing a stage 3 or stage 4 pressure ulcer suddenly detected without warning signs. This can be used to show the facility did not perform regular skin checks that would have detected the bedsore at an earlier stage.
Staffing records that show the facility was understaffed. Presenting evidence showing the number of patients each nurse and/or CNA was responsible for during their shift can paint a powerful image for a jury and show staff had no way to provide adequate care and supervision to residents.
The patient's care plan and records showing the facility did not follow its own plan of care – or never developed a plan to prevent, detect, or treat bedsores
Medical records documenting the severity of the pressure ulcer.
Stage 3 & Stage 4 Pressure Ulcers Are Considered "Never Events" by Medicare
The Centers for Medicare & Medicaid Services (CMS) has a list of "never events" or medical errors that are preventable, easy to identify, and have serious consequences for patients. In 2007, CMS announced Medicare will no longer pay for the additional costs associated with never events which can be substantial.
Stage 1 and stage 2 pressure ulcers are not necessarily preventable, and they may not have serious consequences. However, stage 3 and stage 4 decubitus ulcers are never events and Medicare will not pay for the expense to treat them. This means they should never happen, and the facility or medical providers should have prevented them from happening.

How Much Is a Bedsore Lawsuit Worth? | Average Bedsore Settlement in California
There are many factors that influence how much your case may be worth. It's impossible to give an average bedsore settlement amount as all bedsore lawsuit cases are unique and only jury verdicts are public. However, it is not uncommon for nursing home bedsore lawsuits to be worth $1 million or more when gross negligence, wrongful death, and/or significant disfigurement and pain are involved.
However, it may be helpful to understand the most important factors that affect settlements for bedsore cases.
How serious was the pressure ulcer?
A case involving a stage 1 or stage 2 pressure sore will not be worth as much as a stage 4 bedsore lawsuit that caused serious injury, pain, damage to bone and nerves.
How serious were the consequences to your loved one?
There are two main types of damages in your case: economic or financial losses and non-economic or personal losses. The non-economic damages outside of medical costs are a major component of the value of your case. A case involving a bedsore that resulted in moderate pain but no lasting effects will not be worth as much as a case involving a bedsore that caused new mobility issues, significant and/or lasting pain, disfigurement, and serious complications. Wrongful death cases involving pressure ulcers also tend to have a higher value than cases in which the victim recovered or survived.
What caused the bedsore?
The actions or inaction that led to your loved one's pressure ulcer can impact the value of your case. If the nursing home committed negligence that can be viewed as a "simple" mistake, your case may be worth less than a case involving gross negligence and clear neglect such as leaving a resident in a wheelchair for many hours or leaving a resident in a soiled diaper for a long period of time.
Is liability clear in your case?
The more evidence to support your case, the more your case is likely worth. The nursing home and its insurance company know that if the case proceeds to trial, they have a decent chance of winning. The less evidence you have, the greater their chances of winning. With clear evidence of liability, the insurance company knows that going to court is likely a losing proposition and they will make a larger settlement offer to avoid high court costs and a potentially higher jury award.
Does your case qualify for punitive damages?
If the nursing home displayed reckless disregard for your loved one's health and safety, they may be ordered to pay punitive damages if your case goes to court. In one recent case, a California nursing home was ordered to pay a $30 million verdict in a wrongful death case. This included $28 million in punitive damages alone for failing to provide care to a resident who died from an untreated pressure ulcer.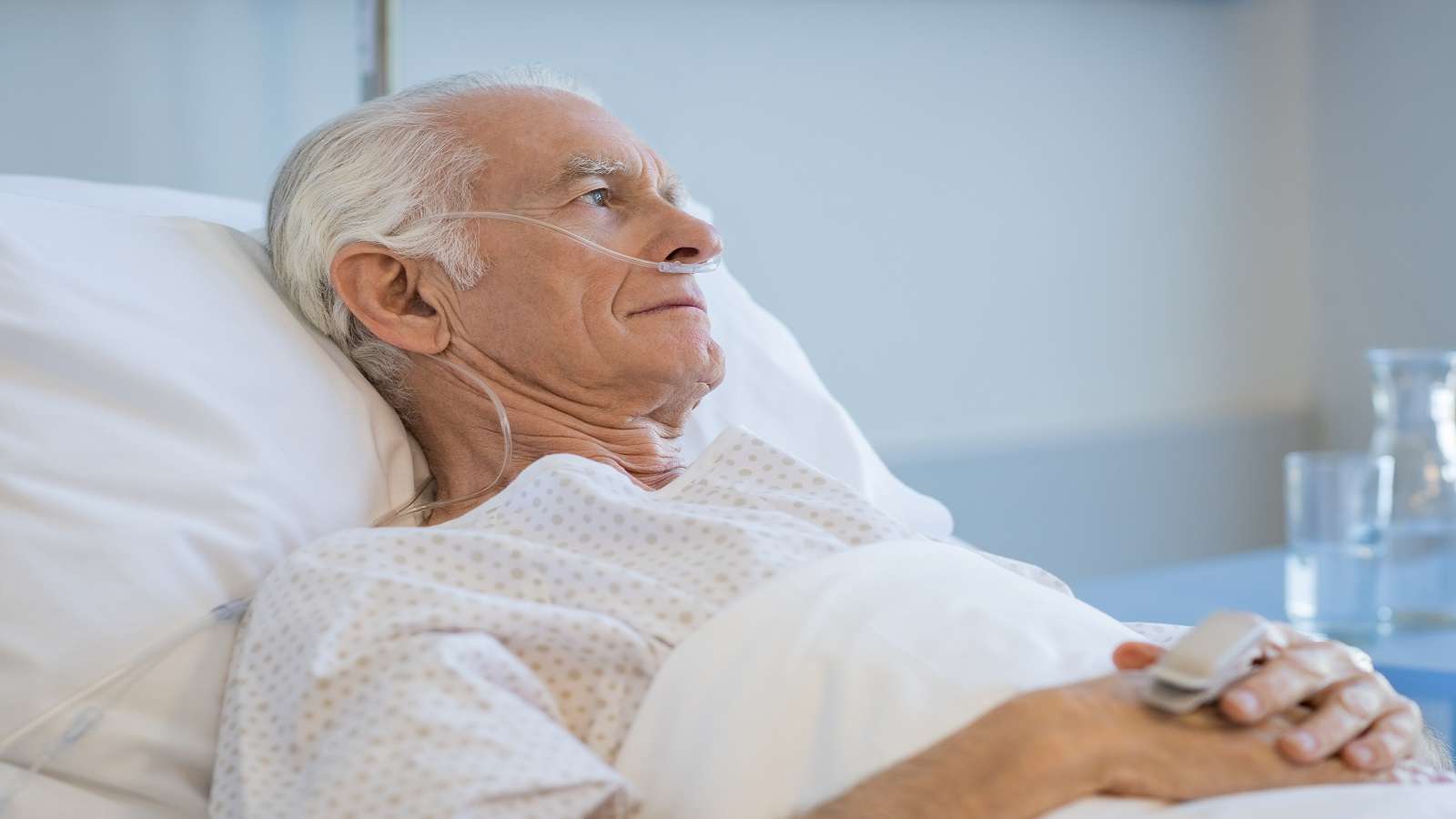 Average Malpractice Payout for Bedsore Cases
A 2019 study examined medical malpractice claims associated with bedsores. The study found that, among cases between 1987 to 2019 that resulted in a settlement or verdict, 75.9% of cases were for negligence and 22.7% were related to medical malpractice. A hospital was named as the defendant in almost 62% of cases followed by nursing homes (31%) and individual medical providers (7%). Almost 26% of the cases resulted in a settlement. When cases went to trial, plaintiffs won 35% of the time and defendants won 36% of the time. However, of the three types of defendants, nursing homes were the least likely to win (25%) followed by hospitals (37%) then individual providers (80%).
The study found a mean payout of $400,000 in claims involving individual providers, $1.59 to $2.48 million against hospitals, and a mean $4 to $7.75 million payout for claims involving nursing homes.
Average Nursing Home Negligence Compensation
Nursing home negligence cases can be worth less than $50,000 or several million depending on the severity of the injury, whether the negligence resulted in death, the type of negligence, and the victim's overall health and age.
A 2003 study found an average nursing home settlement of $406,000. Adjusted for inflation, that's $605,300. This only considers jury verdicts, not nursing home bedsore settlements which are confidential.
You can learn more about nursing home negligence settlements here with average jury awards and important factors affecting the value of your case.
Contact Berman & Riedel, LLP for a Free Consultation with a California Bedsore Lawyer
Has your loved one suffered serious injury, pain, or impairment after acquiring a serious pressure ulcer in a nursing home? Have you lost a loved one and believe a nursing home's negligence is responsible for their death? An experienced nursing home bedsore lawyer in California can help you explore your legal options and hold the responsible party accountable.
Berman & Riedel, LLP specializes in nursing home neglect and abuse. Our San Diego bedsore lawyers handle cases throughout California. We have extensive experience handling negligence cases involving pressure ulcers, including a case in which an untreated bedsore resulted in sepsis, wrongful termination, and premature death which concluded with a $500,000 verdict. Our results speak for themselves.
Contact our law office today for a free consultation with a California nursing home bedsore lawyer to discuss your case of nursing home bedsore negligence and how we can help you recover fair compensation for your loved one and hold the negligent nursing home responsible.