By: William M. Berman, Attorney at Law
TEMECULA, CALIFORNIA – The ownership group that operates the Burger King restaurant located in Temecula, California, recently agreed to pay $20 million in cash settlement to the family of a child who was seriously hurt on their playground. The boy was 8-year-old Jacob Buckett, who went to the restaurant with his father and sister for lunch.  While playing on a play-structure located on the outside playground, Jacob fell while climbing on a horizontal support pole. Unfortunately, when Jacob lost his grip, he came crashing down on the hard floor which was without a fall mat.  As a result of the fall, Jacob struck his head and suffered a traumatic brain injury that has left him not only partially paralyzed with severe cognitive and emotional problems.  Although he is now 12-years-old, he still maintains the mental abilities of a 6-year-old.  His injuries are permanent.
The reason that the settlement was so extensive is because victims of traumatic brain injury often require ongoing care for the remainder of their lives, which Jacob will. This specialized and around the clock care is very expensive. The injuries will also prevent Jacob from being able to attend school and obtain an education sufficient to be productive and work so as to earn a living.  Invested properly, the $20 million cash settlement that was reached will be more than sufficient to allow Jacob to receive all of the medical and attendant care he requires.
Brain injury cases are extremely difficult to litigate, especially because of the uncertainty of the lifelong effects of the injuries.  In order to appropriately pursue a personal injury lawsuit on behalf of a victim of brain injury, the attorneys engaged to handle the case must enlist the expertise of reputable experts who can give opinions as to the nature and extent of the complex neurological injuries.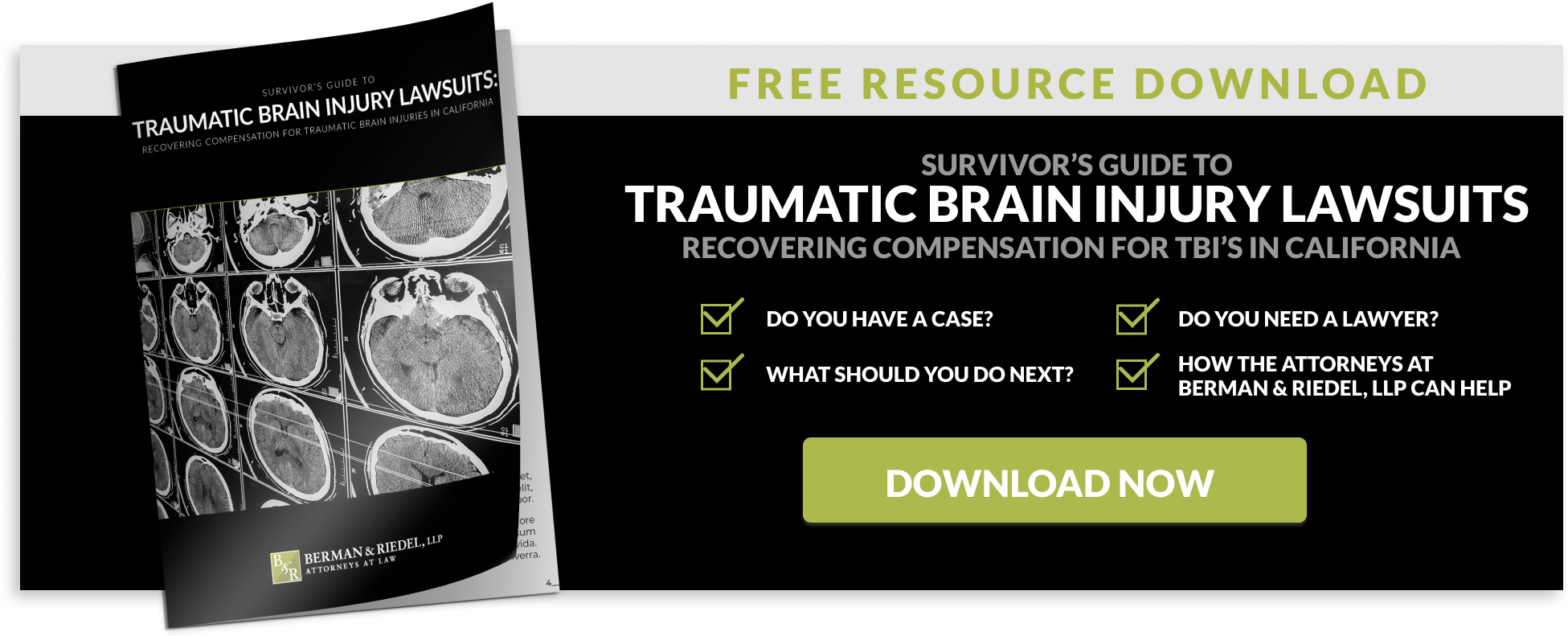 The attorneys at Berman & Riedel, LLP, have handled many serious brain injury cases with great success.  The results obtained by the firm in handling such brain injury cases serve to demonstrate an ability by the firm to recover substantial monies and help the victims of traumatic brain injury and their families. If you believe you or your family may have a claim after suffering a traumatic brain injury, feel free to contact attorney with Berman & Riedel, LLP, at (858) 350-8855 to discuss your case; initial consultations are always free of charge.